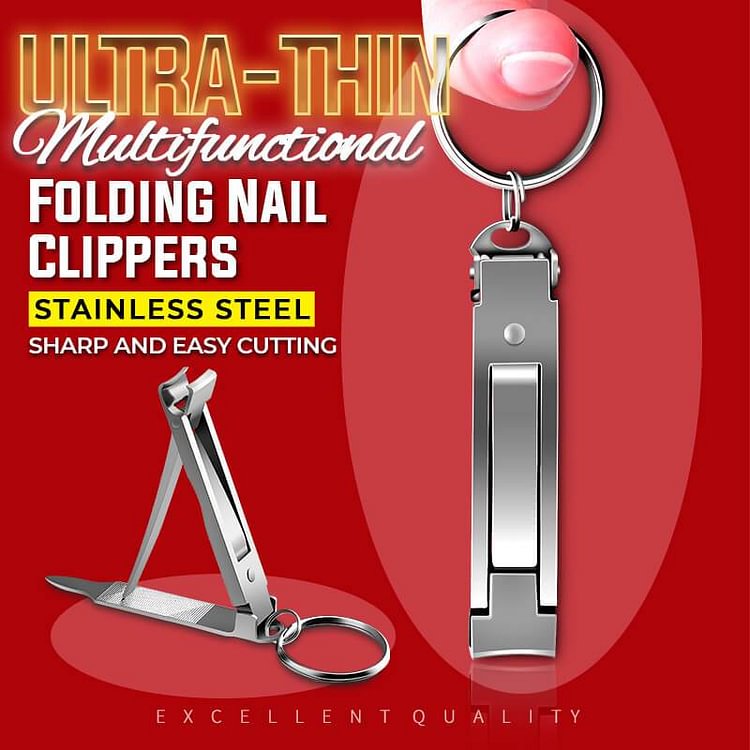 Have you been looking for multifunctional nail clippers for your family, but most of the products have let you down?
Now, we make it easier for you. This nail clipper is your choice.
It integrates the functions of nail clippers, nail files, and screwdrivers.
Main Features
Multifunction


It integrates the multi-function of

nail clipper, nail file and screwdrivers. 

Sharp and easy to cut
Blades line up and align properly. Cut nails off, not bend nails off.

Cut nails cleanly, without raised edge.

Sealed and safety designed blade
When you carry this lightweight nail trimmer, the blade is foldable and sealed to avoid hurting yourself, clothes and objects.
Ultra-thin thickness
With a thickness of about 4mm, it is light and portable and does not take up space.

Material
Made of stainless steel, it will not rust and is durable.
Specifications
Material: Stainless steel
Size: 63*11 mm
Weight: 23 g
Package contente: 1*Multifunctional Folding Nail Clippers