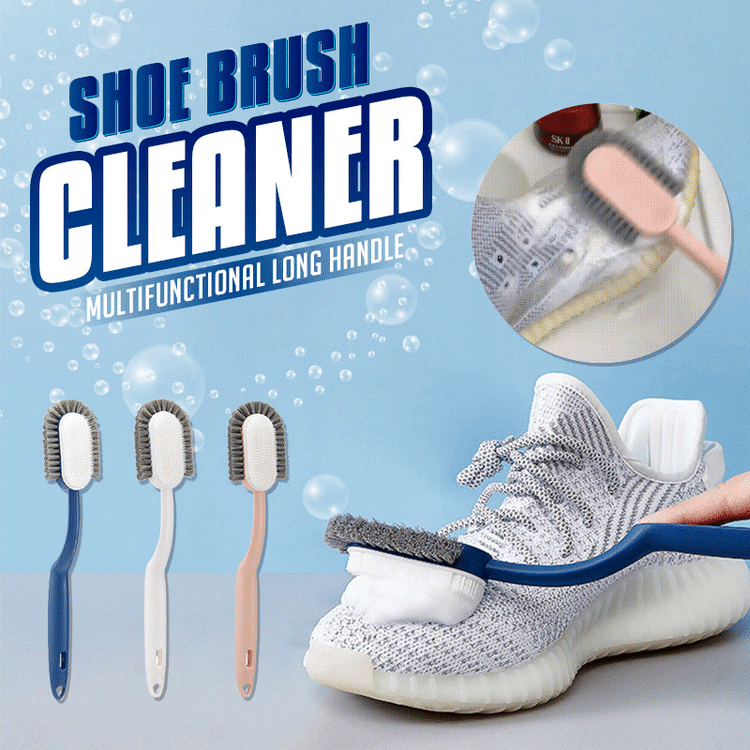 Ordinary shoe brushes are often used to clean the uppers, and the gaps in the corners of the shoes are not clean, which is time-consuming and labor-intensive!
Our multi-functional shoe brush can help you solve your worries, decontaminate and protect your shoes.
Main Features
Latest Design
U-shaped brush head design, 8.5*5.8cm large brush surface, large cleaning area, high efficiency, can penetrate deep into the gap of dead corners, and remove scale more thoroughly.

Powerful Function
The soft brush teeth gently clean the upper, the strong side brush removes the residual stains in the dead corners, and the tip of the tail is designed to clean the grooves and the stains accumulated in the sole.

Easy To Organize
The brush tail has a hole design, which is convenient for storage, can be wall-mounted, is more conspicuous, and does not take up space.

Material
PP material handle, strong and wear-resistant, not easy to break. The soft PE material brushes the teeth, which is not easy to split and deform, and does not damage the upper.

Wide Use
Suitable for various occasions, such as brushing shoes, clothes, bathroom, toilet, kitchen utensils, cleaning countertops, etc.

Specifications
| | |
| --- | --- |
| Product Weight | |
| Package Contents | Multifunctional Long Handle Shoe Brush Cleaner × 1 |
| Material | PE+PBT+PP |